Computers are an integral part of business environments today. They can also be expensive, so you want to make sure you're investing in the right ones.
At Accent, our clients often ask us, "Which computers should I buy for my employees?" That's a great question. It can be nearly impossible to know if you're buying what your employee needs, especially with all the options available on the market.
Because we're often asked this question, we've compiled a list of the computers we often recommend. Although we chose these computers with peak business performance in mind, they're also sleek, fun machines to use.
This list is in no particular order, but here are the criteria that had to be met to be included:
Processor Power – is it powerful enough to keep up with your business needs?
System Memory – is there enough memory to run all your applications?
Storage – is there enough room to save your programs, documents, and videos?
Return on Investment – will it give you the most bang for your buck?
We recommend minimum specs of an i5 processor, 8 GB RAM, 256 GB SSD storage, and a business-class operating system (Windows 10 Pro or 11 Pro for Windows machines). However, the configuration your employees need will vary depending on the apps they use for their daily tasks.
Laptops
Dell XPS 13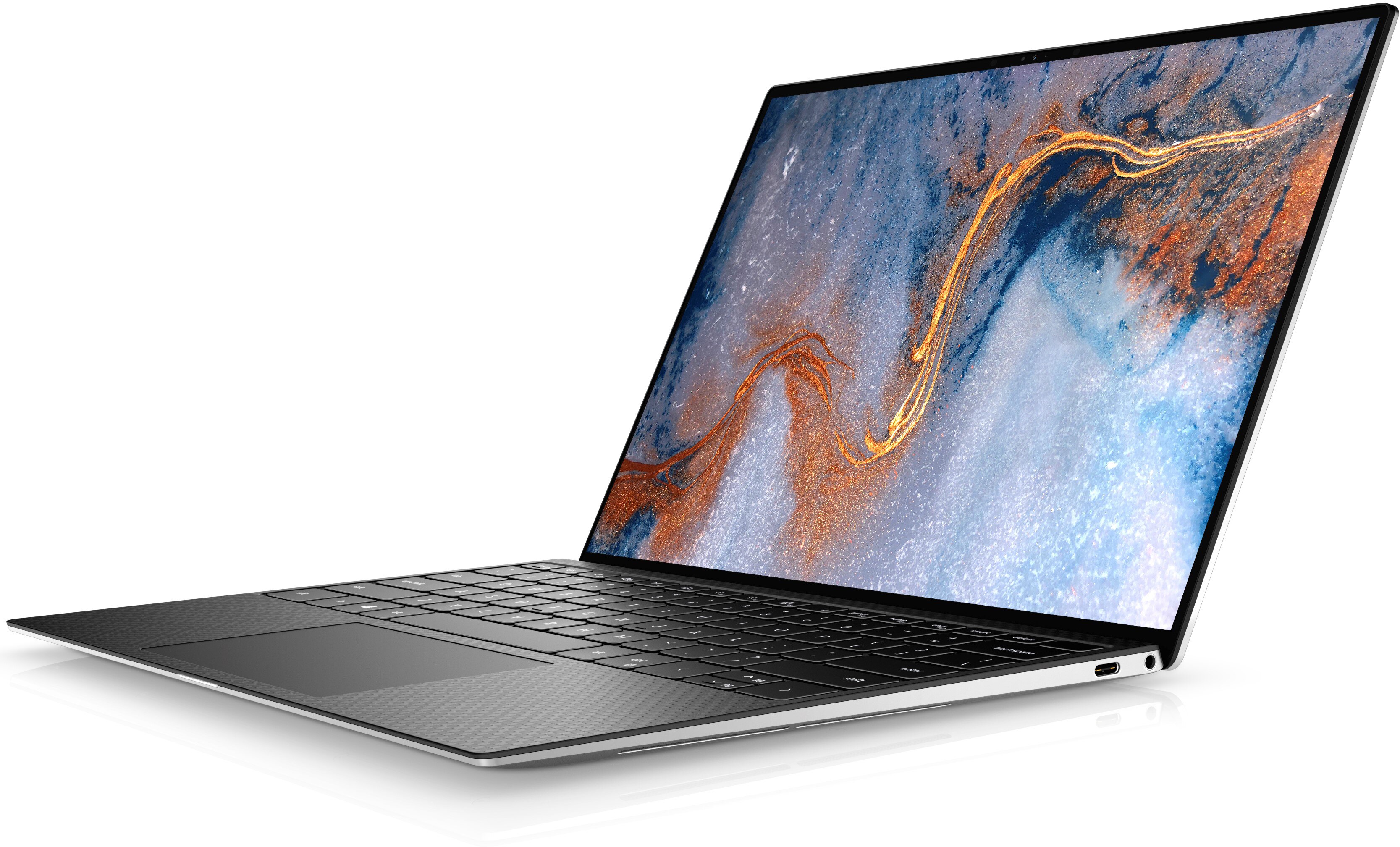 The ultraportable Dell XPS 13 is a solid-performing laptop with an all-day battery life and a sleek design. The XPS 13's enclosure is made from a machine-milled aluminum chassis that's slim, lightweight, and durable, making it one of the best computers for employees on the go.
Design elements like the display, keys, and touchpad are larger for a more optimized user experience. The XPS 13 also features Corning Gorilla Glass 6 to protect the screen from impacts and scratches.
Although its price point is on the higher end, if you're looking for a powerful, ultraportable laptop, the Dell XPS 13 is the computer for you.
CPU: 11th Gen Intel Core i5 | Display: 13.4" | RAM: 8 GB | Storage: 256 GB, 512 GB, 1 TB, or 2 TB | OS: Window 11 Pro
Dell Latitude 3420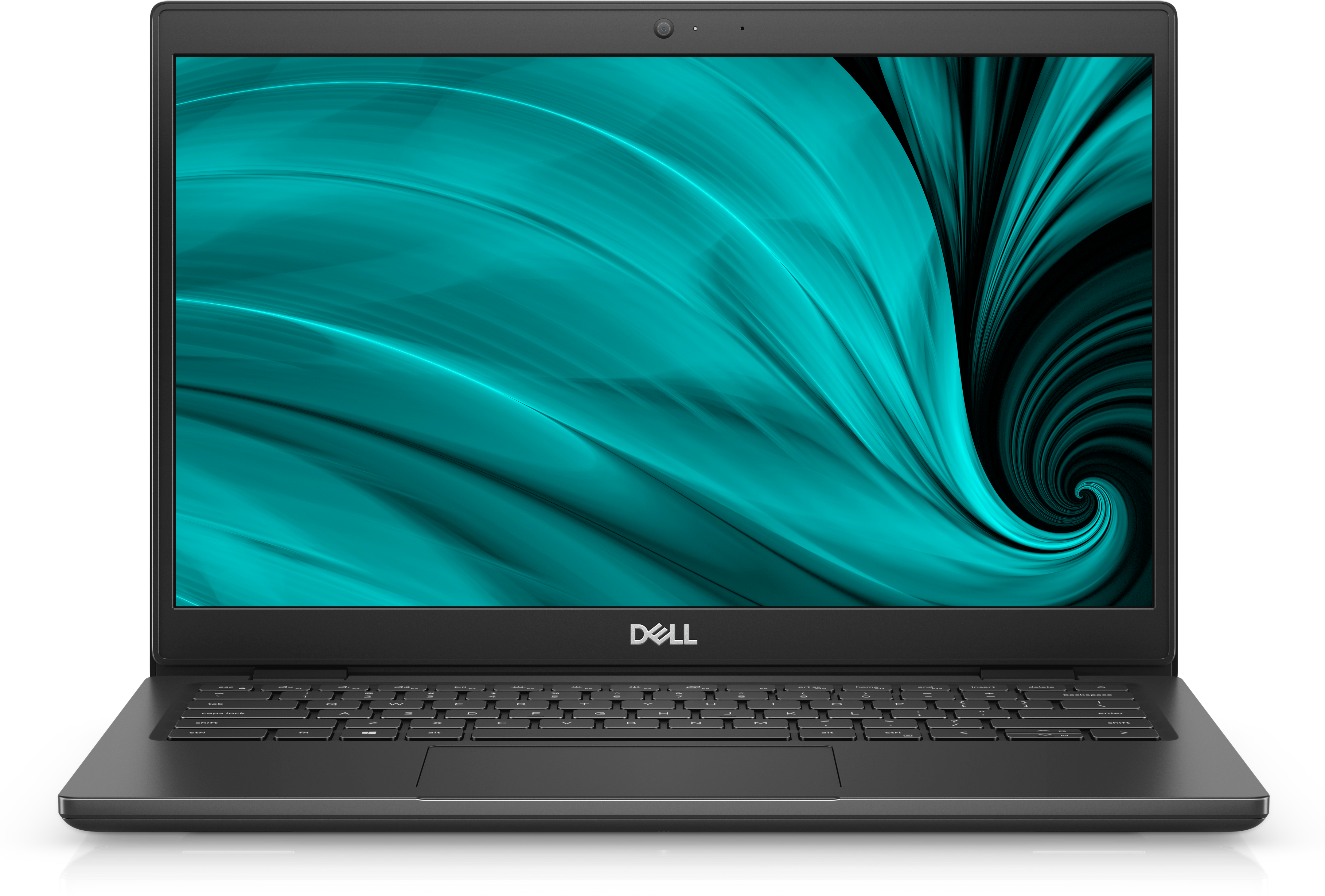 The Dell Latitude 3420 is a solid, reliable business laptop perfect for employees that require portability.
Whether working from home, the office, or on the road, Dell's eSIM technology and optional LTE mobile broadband and Wi-Fi 6 capability provide reliable connectivity from practically anywhere.
With 8 GB of RAM, a 256 SSD hard drive, Intel Iris Xe Graphics Card, and 720p HD camera, and the option of either an Intel Core i5 or i7, the Latitude 3420 is perfect for businesses that want performance at an affordable price.
CPU: 11th Gen Intel Core i5 or 11th Gen Intel Core i7 | Display: 14" | RAM: 8 GB | Storage: 256 GB | OS: Windows 11 Pro
MacBook Pro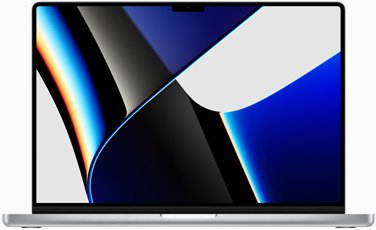 Apple's 13", 14", and 16" MacBook Pros are excellent options if you're looking for a Windows alternative.
Apple has changed the game with their new Apple-designed M1 Pro and M1 Max chips, which deliver outstanding performance and excellent battery life. The latest models include more ports, a MagSafe power adapter, and a Liquid Retina XDR display.
It's uncommon to speak highly of removed features, but Apple has listened to customer feedback and removed the touch bar.
MacBook Pros can come with up to a 32-core GPU, making them great devices for anything your employees need, including graphic design and video editing.
They also come with up to 64 GB of RAM and 8 TB storage and have between 17 and 21 hours of battery life. The MacBook Pro also includes a 1080p FaceTime HD camera and Touch ID for added security.
CPU: Apple M1 Pro chip or Apple M1 Max chip | Display: 13", 14", or 16" | RAM: 8 GB, 16 GB, 32 GB, or 64 GB | Storage: 256 GB, 512 GB, 1 TB, 2 TB, 4 TB, or 8 TB | OS: MacOS
Desktops
Dell OptiPlex 5090
If your employees need a desktop PC that can seamlessly handle their daily business tasks, the Dell OptiPlex 5090 should be on your radar.
The Optiplex is a workhorse that can be purchased with either an Intel Core i5 or i7 processor, 8 or 16 GB of RAM, and a 256 or 512 GB hard drive. This desktop also comes in two sizes – tower and small form factor – giving you options if space is an issue.
CPU: 11th Gen Intel Core i5 or 10th Gen Intel i7 | RAM: 8 GB or 16 GB | Storage: 256 GB or 512 GB | OS: Window 11 Pro
HP EliteDesk 800 Mini G6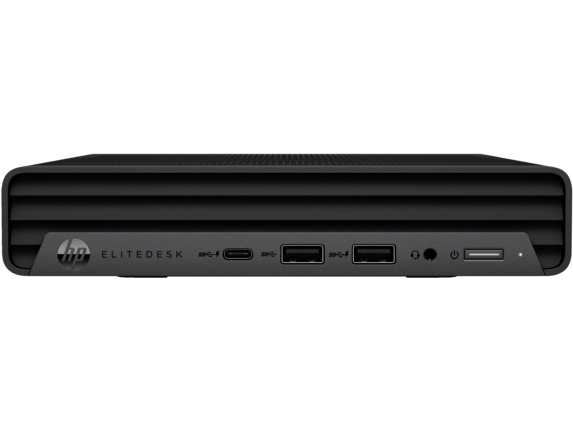 The HP EliteDesk 800 Mini G6 is designed for multi-tasking and the high demands required for the intensive workload of modern workplaces.
The compact size of the EliteDesk 800 Mini G6 makes this computer easy to deploy in even the smallest of workspaces.
Depending on your needs, the internal storage comes in either 256 GB or 512 GB, and you have the option of 8 GB or 16 GB of RAM. Coupled with the integrated Intel UHD Graphics 630, it makes performing daily business tasks quick and easy.
CPU: 10th Gen Intel Core i5 and 10th Gen Intel Core i7 | RAM: 8 GB and 16 GB | Storage: 256 GB and 512 GB | OS: Windows 11 Pro
2-in-1 / Tablets
HP EliteBook X360 830 G8 Notebook PC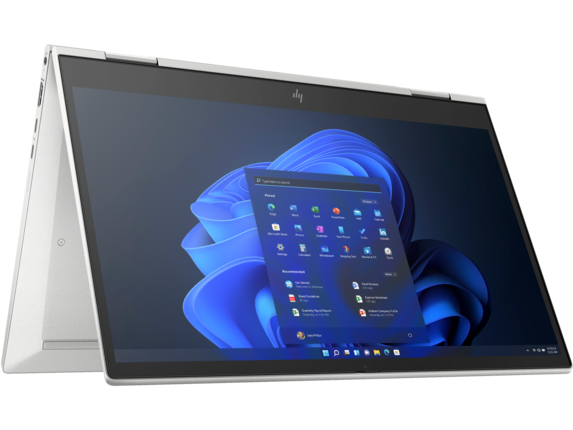 While there seems like an unlimited number of thin, light, and powerful machines to choose from, HP is making ultraportable laptops that stand out from the competition. The EliteBook x360 830 G8 features an impressive touch screen that flips to convert the laptop onto a tablet.
With an optional 5G and 4G LTE connectivity and up to 13 hours of battery life, your employees will stay productive all day no matter where they're working from.
The Elitebook x360 830 G8 screen-to-body ratio is 82 percent and has a tough aluminum chassis, giving its innards the protection they need to withstand travel.
There are also optional features that might benefit certain employees, like the HP Rechargeable Active Pen G3 for easy notetaking in tablet mode. For an extra layer of security, the optional HP Sure View Reflect ensures that your sensitive documents are unreadable to prying eyes.
CPU: 11th Gen Intel Core i5 or 11th Gen Intel Core i7 | Display: 13.3" | RAM: 16GB | Storage: 256 GB, 512 GB, 1 TB, or 2 TB | OS: Windows 11 Pro
Microsoft Surface Pro 8
The Surface Pro 8 is an exciting update on Microsoft's line of tablets. This 2-in-1 business laptop is designed with convertible windows powered by 11th Gen Intel Core i5 or i7 processors.
It has a vivid 13-inch display and a lightweight design ideal for everyday use. It features a removable SSD with up to 1 TB of storage, up to 32 GB of RAM, and two Thunderbolt 4 ports. The tablet's rear cameras provide clean and detailed images, and it lives up to the promised 16 hours of battery life.
CPU: 11th Gen Intel Core i5 or 11th Gen Intel Core i7 | Display: 13" | RAM: 8 GB, 16 GB, or 32 GB | Storage: 128 GB, 256 GB, 512 GB, or 1 TB (removable) | OS: Windows 11 Pro
Lenovo Yoga 7i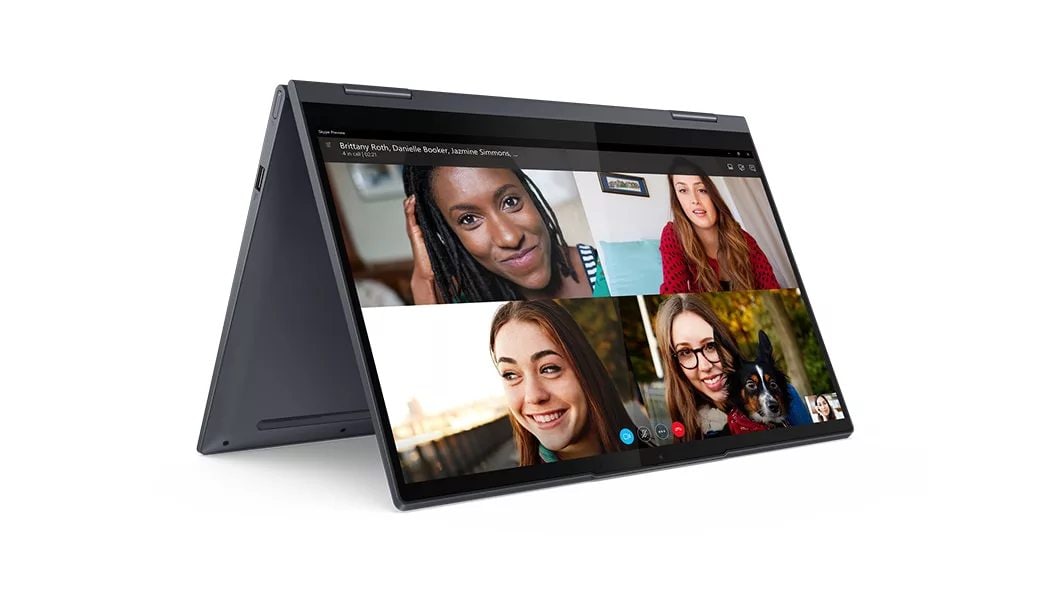 Affordable yet high-performing, the Yoga 7i is an excellent 2-in-1 Ultrabook with Intel EVO certification that runs Windows 11 Pro on an 11th Gen Intel Core i5 or i7. Many business owners love the Yoga 7i for its lightweight design, high-capacity battery for long runtimes, webcam privacy shutter, and fingerprint scanner.
It also boasts Intel Iris Xe graphics and has a full HD touch screen with Wacom AES active pen support making it excellent for designers. With up to 16 GB RAM and 1 TB of storage, your employees will have a smooth experience with this device.
CPU: 11th Gen Intel Core i5 or 11th Gen Intel Core i7 | Display: 14" | RAM: 8 GB or 16 GB | Storage: 256 GB, 512 GB, or 1 TB | OS: Windows 11 Pro
Hardware Delays, Pricing Fluctuations, and Supply Chain Issues
Now that you know which computer you might be leaning towards, we do have to give a disclaimer about the availability of these machines…
Supply chain issues have made computer hardware purchases particularly frustrating lately.
Due to the chip shortage and limited inventory, companies are in a position where they have to plan hardware purchases several months in advance, click the "buy now" button quickly, and wait longer for the hardware to come in.
We're finding that if quotes aren't approved in 24-48 hours, sometimes the hardware isn't available from the manufacturer at that price anymore -- or it's no longer available at all.
And once it's ordered, you may have to wait several months to get the machine you want if you're attached to a specific configuration.
Investing in the Right Technologies for Your Business
Buying a new computer or laptop is a significant investment. If you're an Accent client and you need help choosing the best computers for your business, contact your Technology Advisor. They'll work with you and our procurement specialists to help you choose a model that fits your current and future needs. Once you've made your selection, they'll also check with multiple suppliers to get the best price and speed for every order.
If you're not an Accent client and you need some extra guidance, give us a call. One of our Technology Consultants will help assess the situation and offer advice.